Néstor Martín-Fernandez de la Torre was born on 7 February 1887 in Las Palmas de Gran Canaria. He died just a day before his 51st birthday, 6 February 1938 also in Las Palmas de Gran Canaria. He was a painter who was strongly involved in European symbolist and modernist trends, leaving the work that art experts unanimously regard as groundbreaking and extremely valuable. In his native Canary Islands, he is known for his many works. In the literature and professional circles he rarely encounters his full name. He was such a distinctive personality of Canarian art that it was enough to use Néstor to mention his works.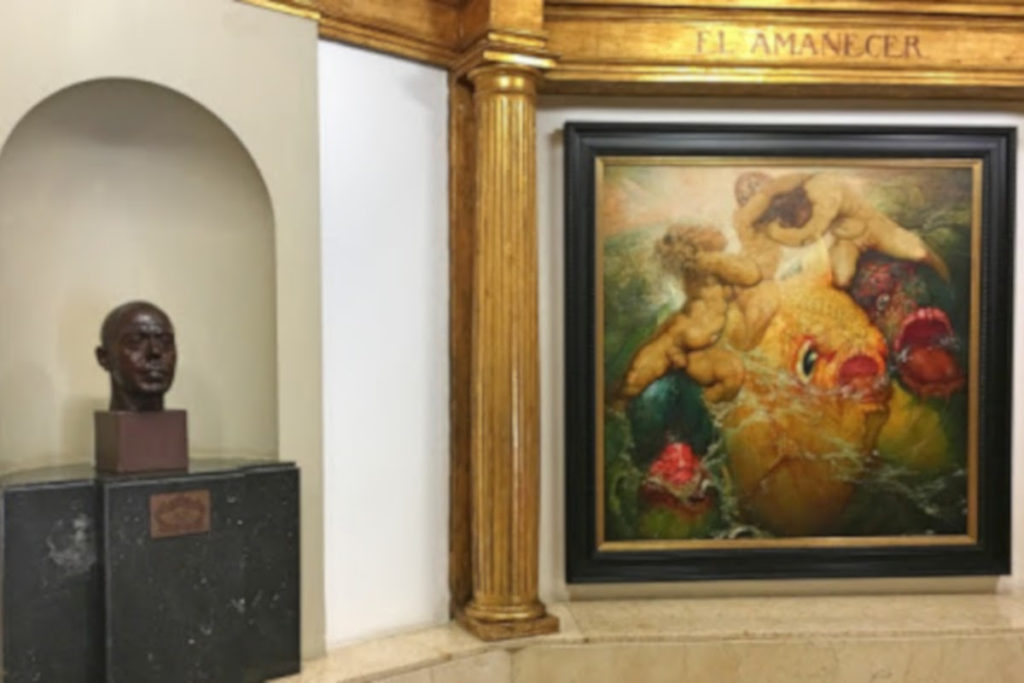 The beginnings
Néstor became interested in art as a child. He made his first drawings when he was seven years old during his studies at Colegio San Agustín. It was here that he received his first lessons from Nicolas Massieu. He managed his first work under the leadership of Spanish marinist and landscape painter Eliseo Meifrén at the age of 12 in 1899. At the age of fifteen, Néstor moved to Madrid, where he became a student of Rafael Hidalgo de Caviedes. In 1904 he went on a tour of Europe. Paris, Brussels, Ghent, Bruges and London were all his stops during which he greatly improved his technique. Paris became the place where he fully developed his artistic spirit in ornamental interventions in public buildings and in the design of theatrical decorations and clothing.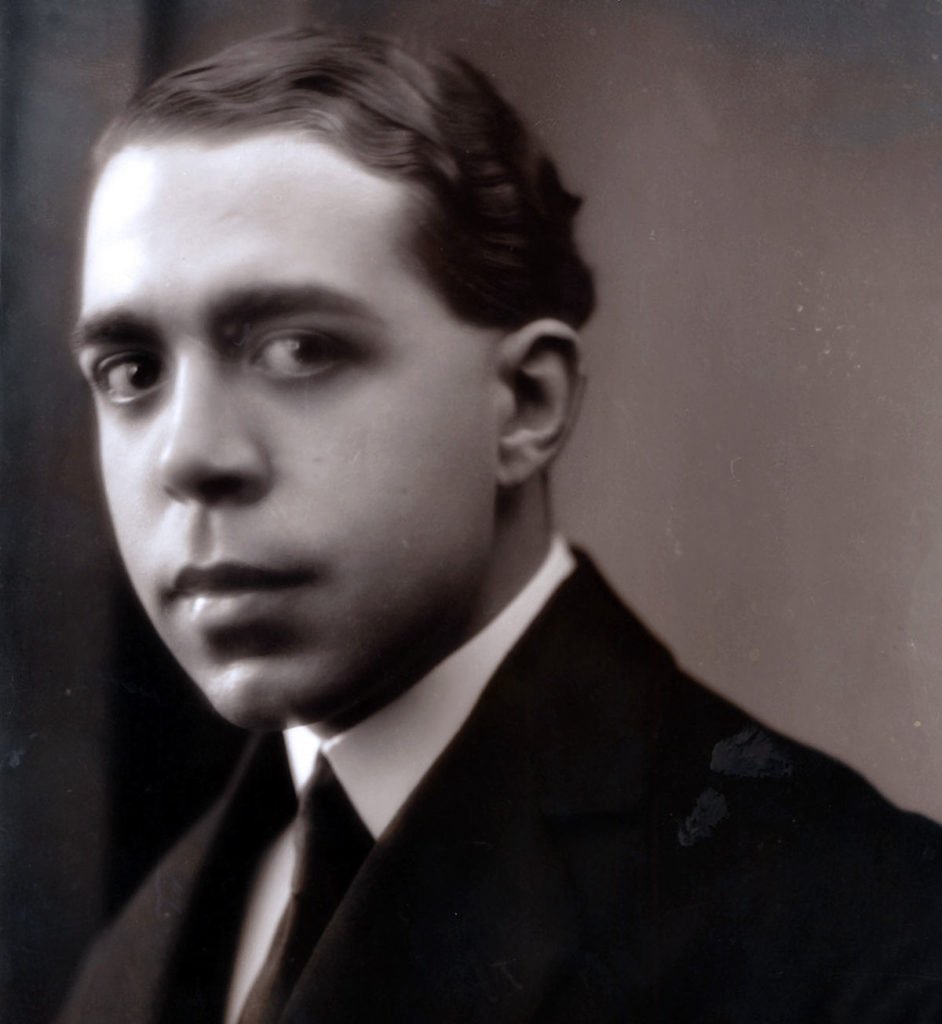 In 1908 Néstor organized his first exhibition. It was held at Círculo Ecuestre in Barcelona and presented his collection of portraits. This collection saw the influence of the great English portraitists, but enriched with a peculiar Nestor's style focused on a wealth of detail and elegance. A year later, in 1909, he presented four decorative panels at the Sala Parés in Barcelona for the Salón de Fiestas on Tibidabo, inspired by the poems of Jacint Verdaguer. In 1911, Néstor exhibited his line art collection at Fayans Català. Next exhibitions are followed in Madrid, Paris and London. In 1912 Néstor was appointed a member of the Union Internationale des Beaux Arts et des Lettres de Paris.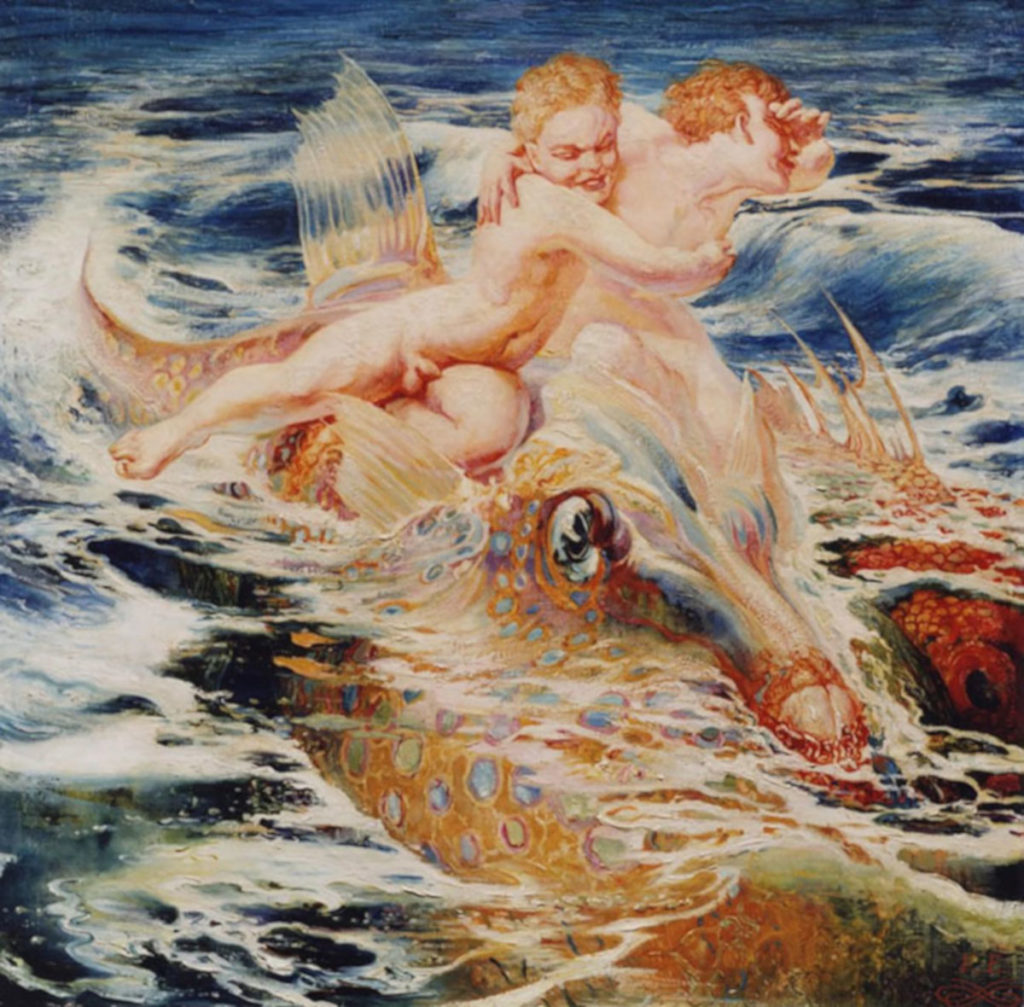 Enter the theater scene
In Néstor's work, the year 1915 marks an entry into the theater world. It premieres in Madrid with the premiere of El amor brujo by Manuel de Falla. The theatrical performance is also gaining great success thanks to the great scenery and costumes by Néstor.
In 1924 he introduced the first part of his lifelong work. It was Poema del Mar in the Palacio de la Biblioteca and in the Museo Municipal in Madrid. In 1928 he moved his studio to Paris. From there he organized his exhibitions around the world. Néstor's works could be seen not only in the big cities of Europe, but also in the USA and even in Buenos Aires.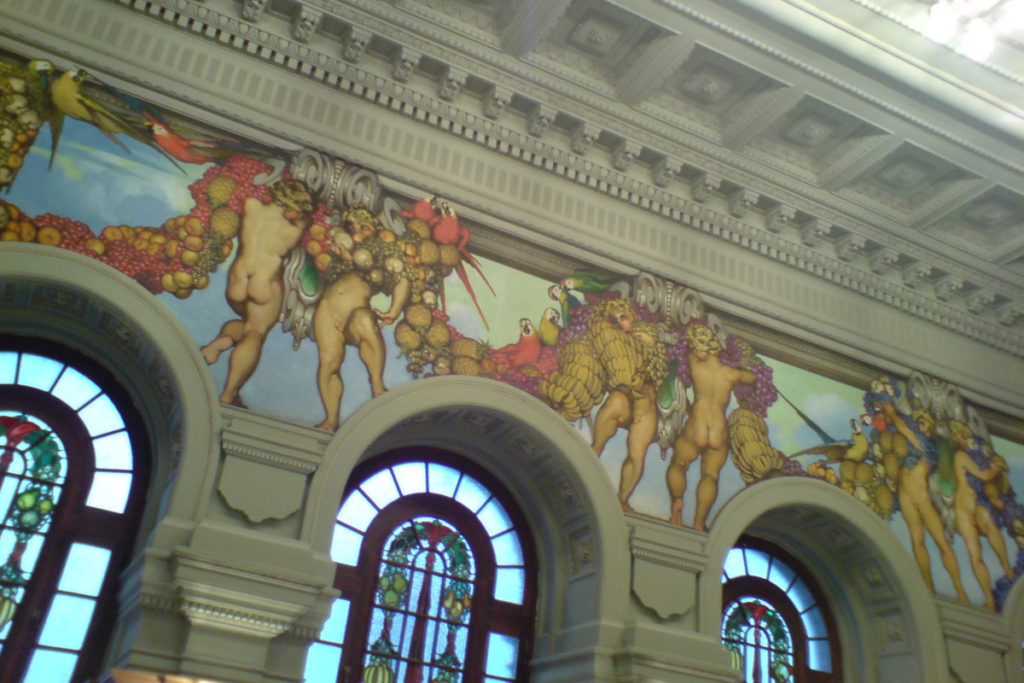 Return to home
In the 1930s, Néstor returns to his native Gran Canaria. Here, Néstor helped his brother Miguel, an architect, who after the fire carried out the reconstruction project of the Teatro Pérez Galdos theater. Néstor was arranged the interior decoration of the theater, his most important work being paintings on canvas in the hall of Saint-Saëns and the allegory of Apolo and muse and Song and dance in the main hall. The windows of the theater, lamp design and the allegorical coat of arms of the city at the theater curtain are also the work of Néstor.
Together with his brother Miguel, he also participated in the design of the hotel Parador Cruz de Tejeda. His work, however, was not only focused on Gran Canaria. He also showed his mastery in the decoration of the Casino de Tenerife.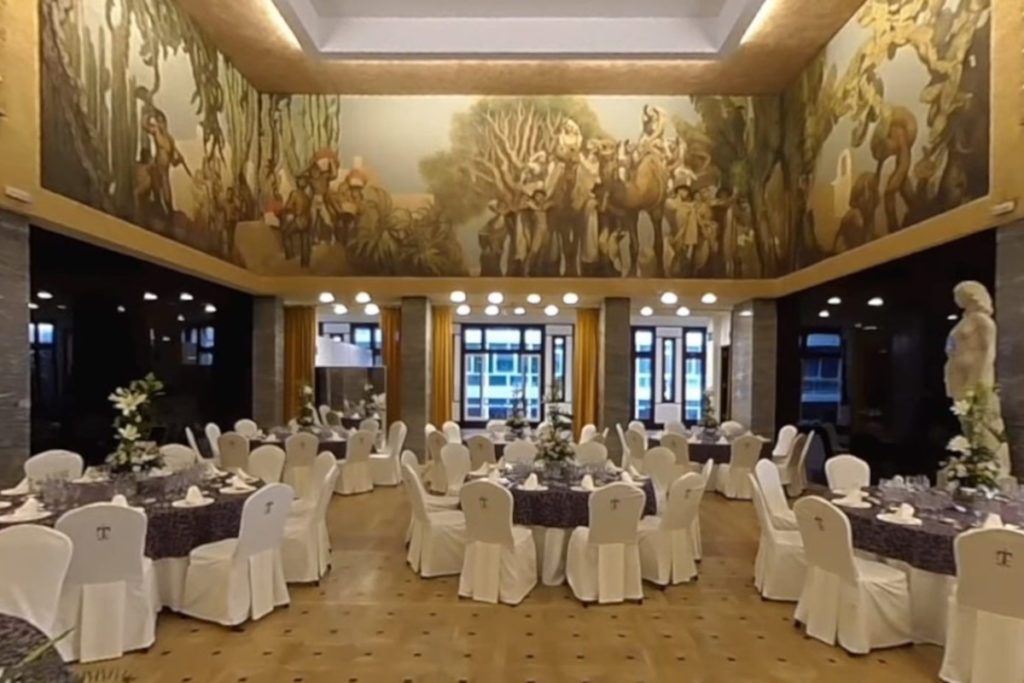 Nestor died prematurely. With his death he left unfinished fairy works. Poema de la Tierra and the sketches of Poema del Aire and Poema del Fuego, which were supposed to be a continuation of his magnificent work, Poema del Mar, remained unfinished. His funeral was a great social event at the time.
Custom memorial
Néstor was long time looking for a place where his paintings could be placed, and wanted it to be on Gran Canaria. In 1937 he presented the first drawings of the building. Unfortunately, the realization of the building start only after his death. In 1939, under the leadership of his brother Miguel Martín-Fernández de la Torre, an architecturally valuable complex of buildings under the name of Pueblo Canario began in Las Palmas de Gran Canaria, next to the luxury Santa Catalina Hotel. Pueblo Canario is a beautiful example of the artistic ingenuity of both brothers. It is an irregular square enclosed by several buildings that represent the classic Canary style. It also includes a hermitage, reminiscent of the one that was once located in the same place. In 1956, the Néstor Museum was opened in Pueblo Canario, where his work is located.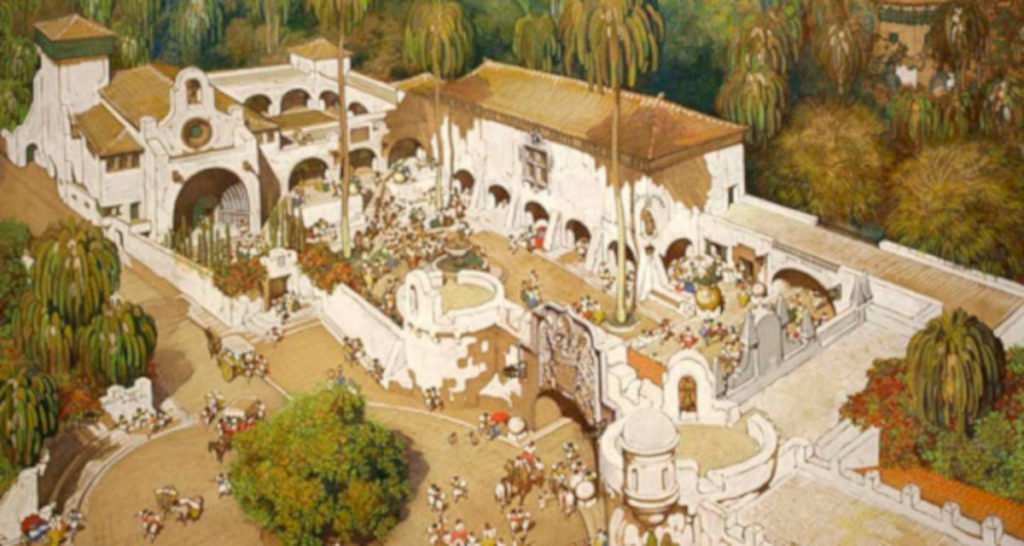 (Photos: internet)
Did you like this article, was it useful to you? You can also support the creation of this website by sending any amount to ES08 0049 5735 1122 1616 5370, swift BSCHESMM. Include "Canaria Guide Support" in the note. Thank you for supporting.