Mojos can be classified into two large families according to the ingredients used: green mojo and red mojo. The most common green mojo, which is most used for fish, is prepared with green peppers, coriander and parsley. Green mojo can be stored for a long time in the refrigerator, but the presence of water in coriander and parsley means that in the case of storage in a normal environment, it must be consumed within a few days of its preparation.
The most common red mojo consists of spices, garlic and peppers. They usually make a side dish to meat dishes and, of course, to traditional Canarian potatoes. Thanks to the low water content, it can be stored longer outside the refrigerator. However, if you use tomatoes, they must be stored in the refrigerator.
Mojo rojo picante has a garlic-spicy taste. The right mojo rojo sauce has the consistency of thinner ketchup.
Today's recipe will be prepared together with a chef from the Association of Chefs, Confectioners and Bakers of Gran Canaria.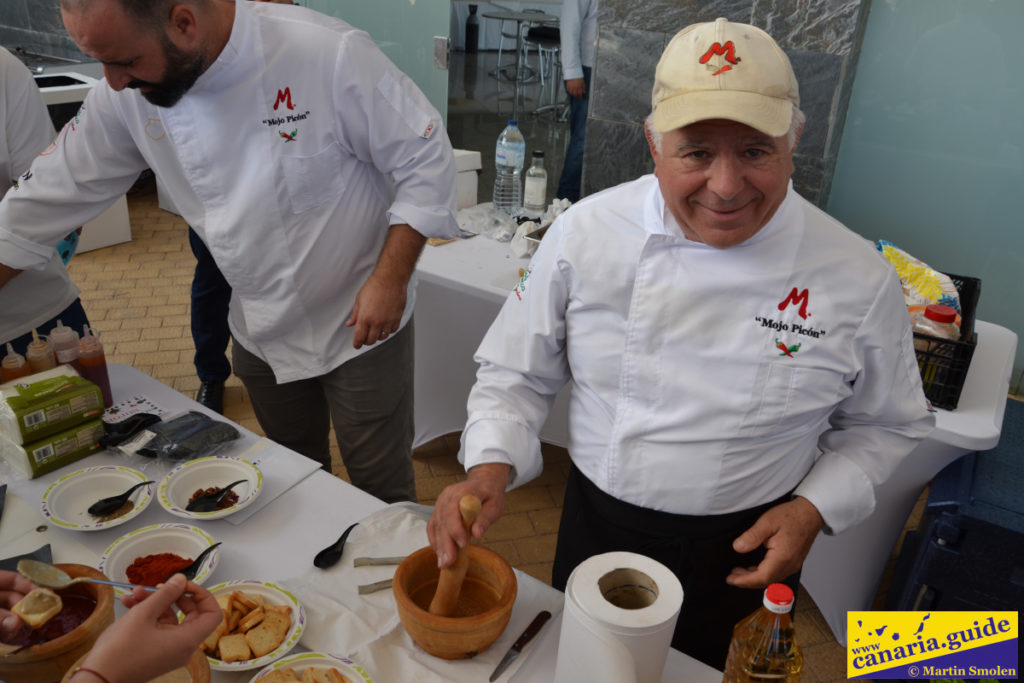 What we will need:
cumin (2 teaspoons)
garlic (1 larger header)
red pepper (1 pc)
chili pepper (1/2)
ground pungent red pepper (1 teaspoon)
sea salt (2-3 tablespoons)
vinegar (1/2 dcl)
olive oil (3-4 dcl)
water (1/2 dcl)
mortar, ideal wooden (1 pc)
Don't ask me about the quantities if you need to adhere to them, because you will get the same answer I got when I asked about the quantities: "You give as much as you like". The amounts I stated are according to what I saw during the preparation.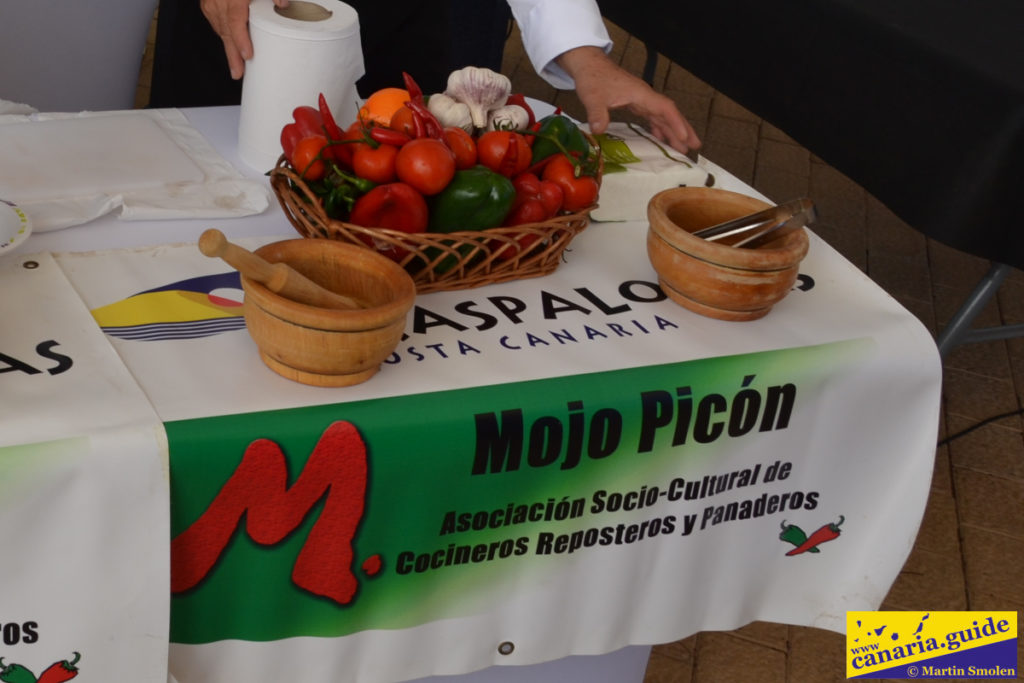 We will be the first to put cumin in the mortar. We'll crush it properly. Do not use crushed cumin. When crushed, oils and aromatic substances are released from it, which give me the right taste.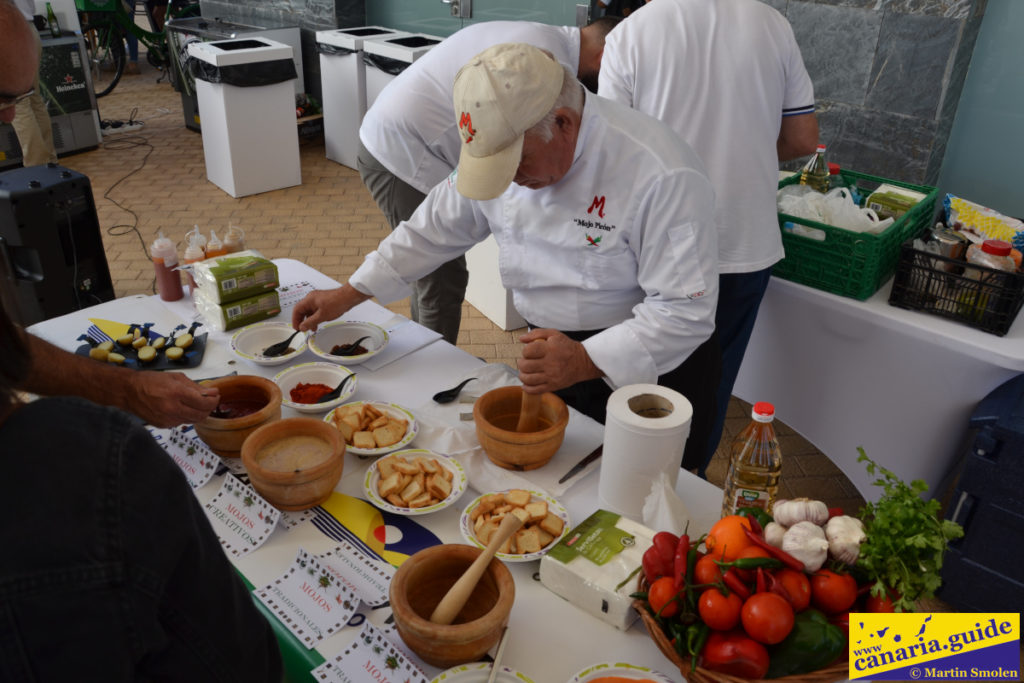 When the cumin is crushed, add thinly chopped chili pepper with kernels and ground pepper. We make it into a slurry.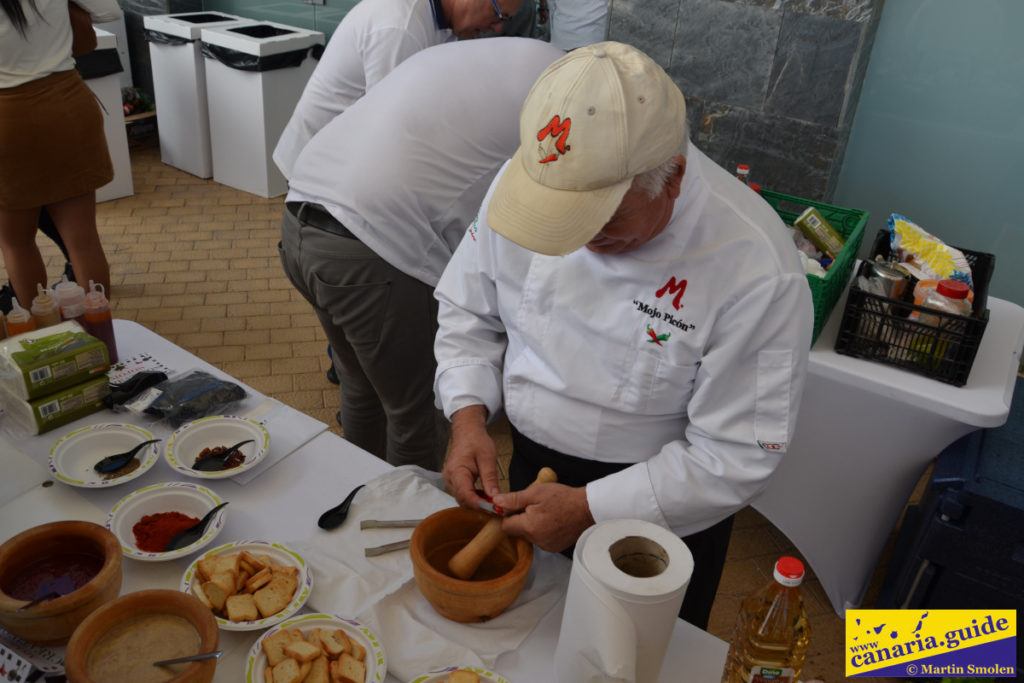 Add finely chopped red pepper to this slurry. We continue crushing.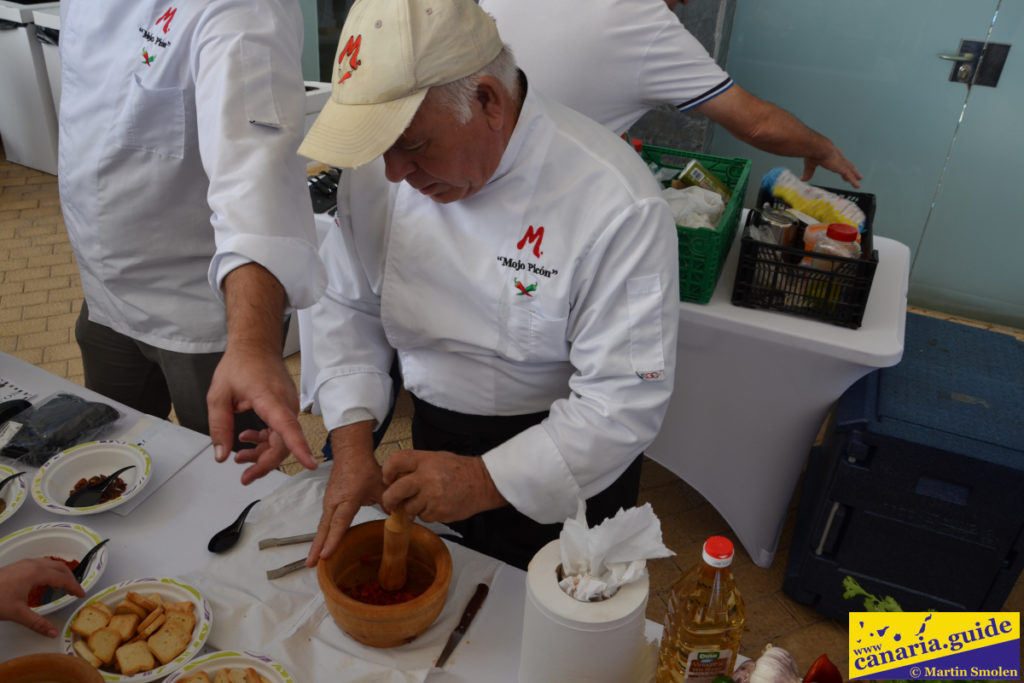 Add salt to the mixed mixture.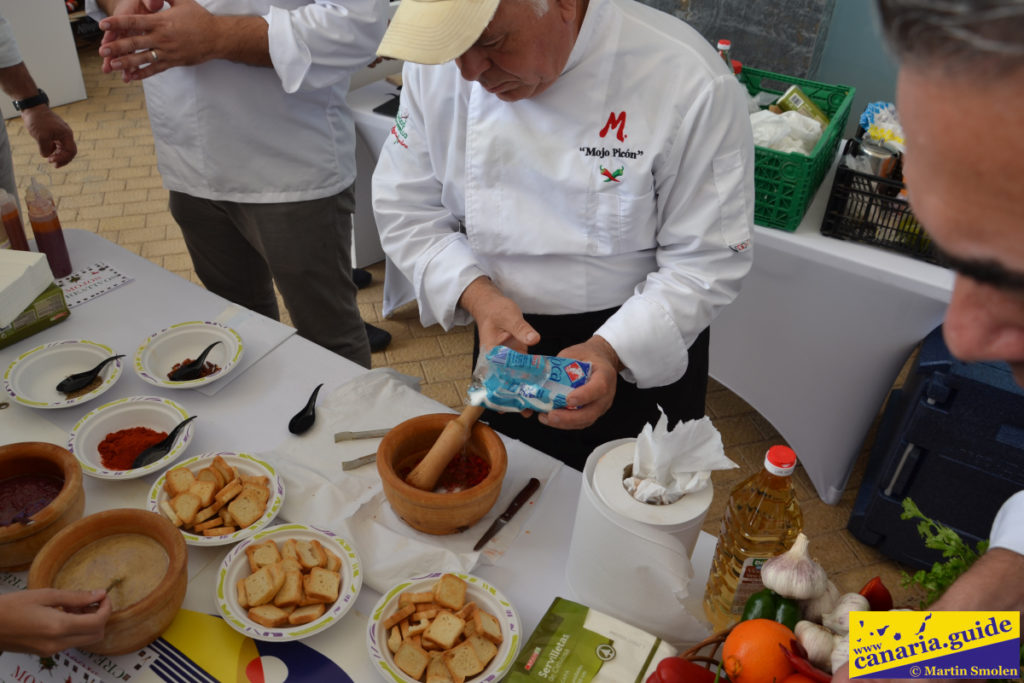 Add crushed garlic. Correctly, garlic should only be crushed with a flat knife.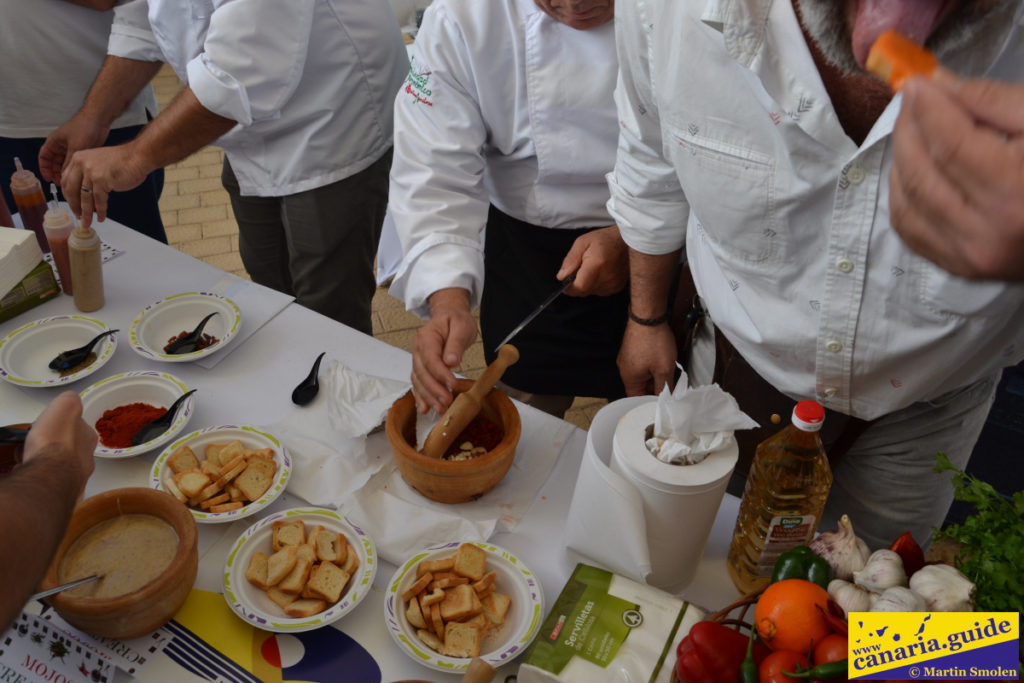 If you find the mixture very thick and it is difficult to work with it, you can add a little water.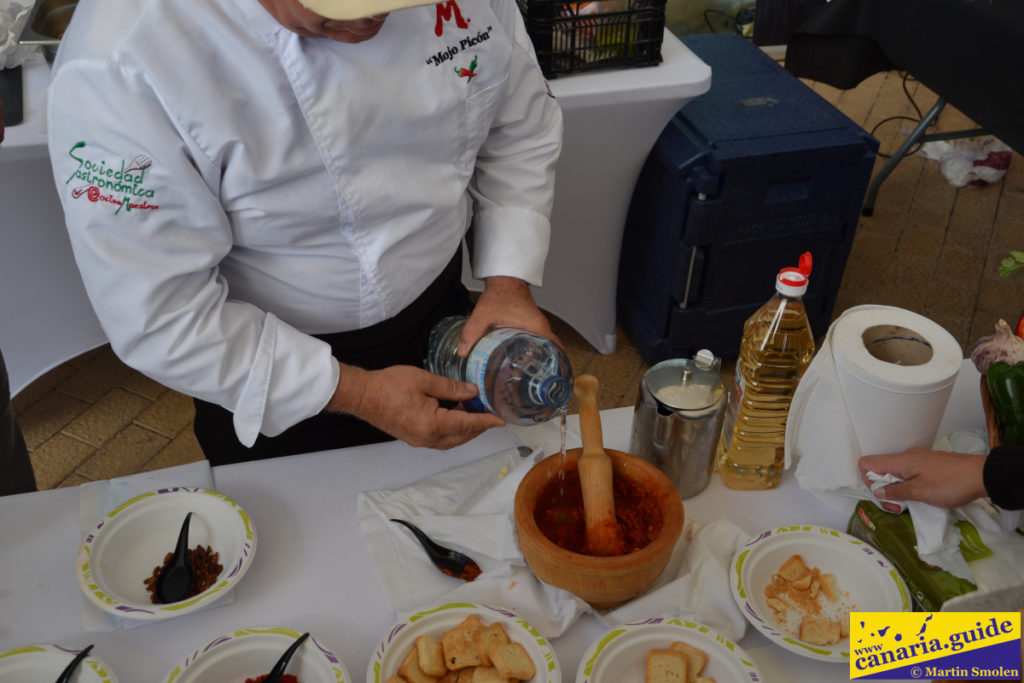 When the mixture has a pasty consistency, add vinegar and, after mixing, gradually stir in the olive oil.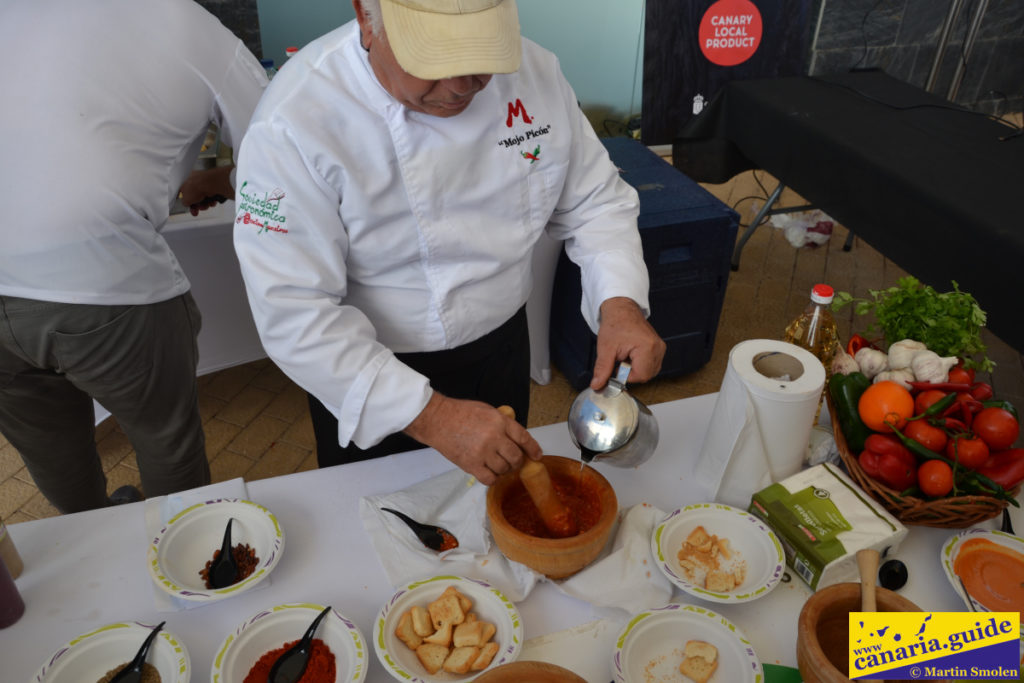 The resulting sauce should look something like this.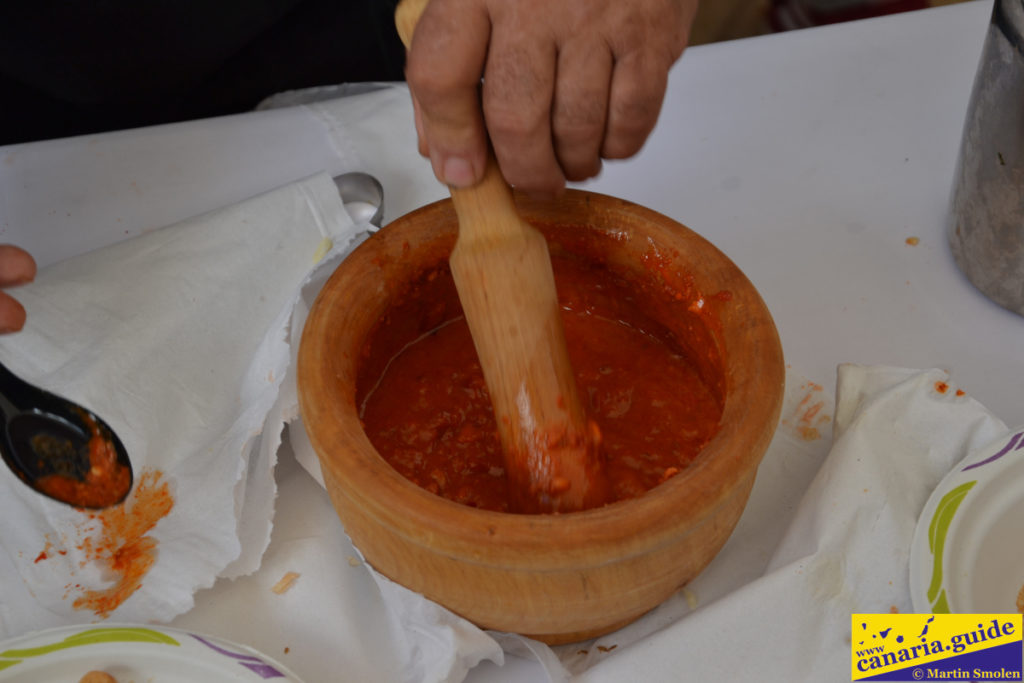 Bon appetite.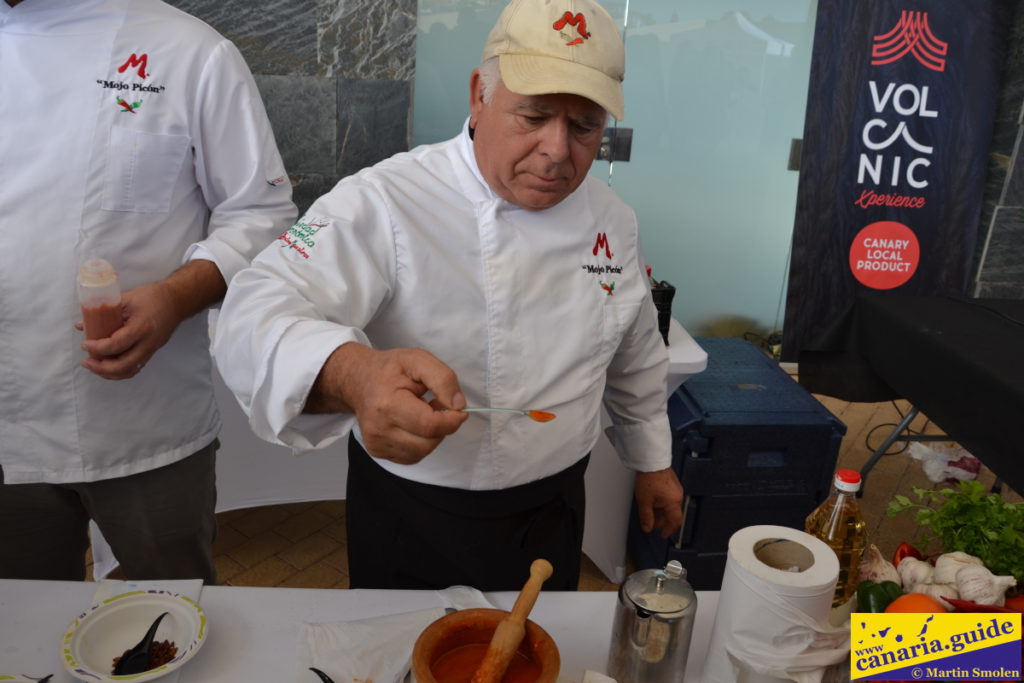 Did you like this article, was it useful to you? You can also support the creation of this website by sending any amount to ES08 0049 5735 1122 1616 5370, swift BSCHESMM. Include "Canaria Guide Support" in the note. Thank you for supporting.