César Manrique Cabrera is definitely one of the world's most famous architects, most of whose life was connected and dedicated to the Canary Island of Lanzarote. He was born on April 24, 1919 in Arrecife. He showed artistic talent from an early age. He was a great admirer of artists such as Picasso, Matisse and Braque. During the civil war in 1936, he signed up as a volunteer in General Franco's army. At the beginning, he worked with the artillery in the Ceuta area. Later, he took part in battles in several places on the Iberian Peninsula. In 1939, he returned to the Canary Islands and started studying.
Studios and morning work
After the war, he entered the Universidad de La Laguna, where he studied architecture. After two years, however, he decided to leave school and move to Madrid. Thanks to a grant from the Capitanía General de Canarias, he entered the Escuela Superior de Bellas Artes de San Fernando. He finished school as an art and painting teacher in 1945. Already during his studies, in 1942, his first solo exhibition was held in Arrecife. The influence of surrealism was visible in the early work. He also participated in the creation of a fresco at Guacimeta Airport in Lanzarote or the tourist center in Arrecife.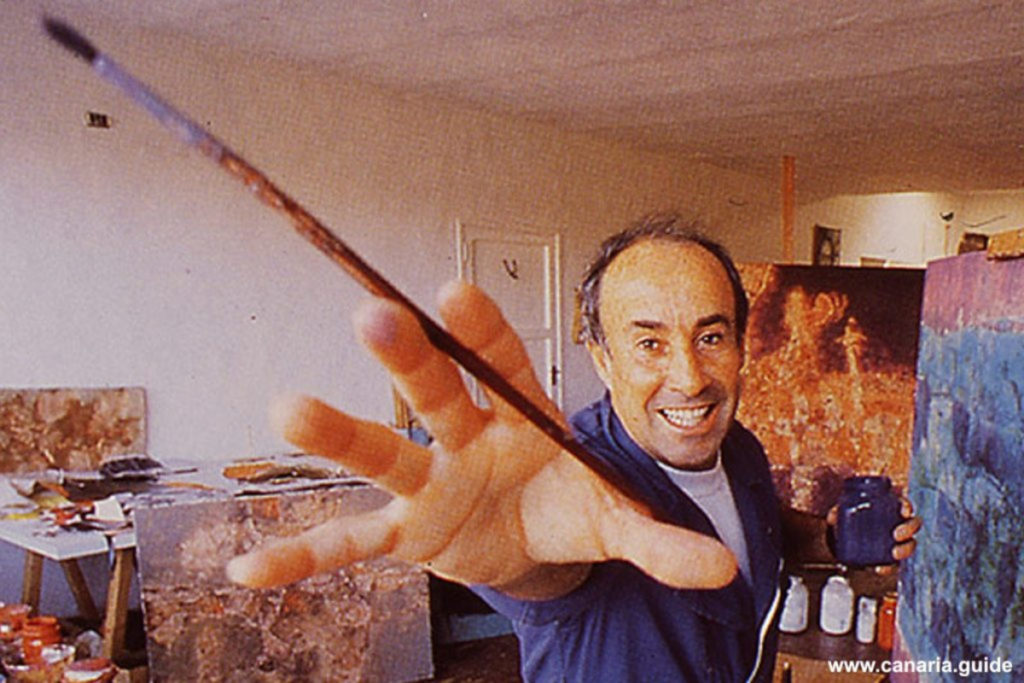 In 1964, Manrique left for New York. Thanks to the support of Nelson Rockefeller, he had the opportunity to rent his own studio and devote himself fully to creation. He drew a number of works here, which were exhibited in the prestigious Catherine Viviano Gallery.
Return to Lanzarote
In 1966, Césare Manrique returns to Lanzarote. He has already settled here permanently. At that time, tourism began to develop in the Canary Islands, which brought with it the construction of giant hotel complexes. Manrique decided to prevent this uniform architecture from penetrating Lanzarote as well and enforced a ban on the construction of houses taller than the local palm trees, as well as a ban on billboards.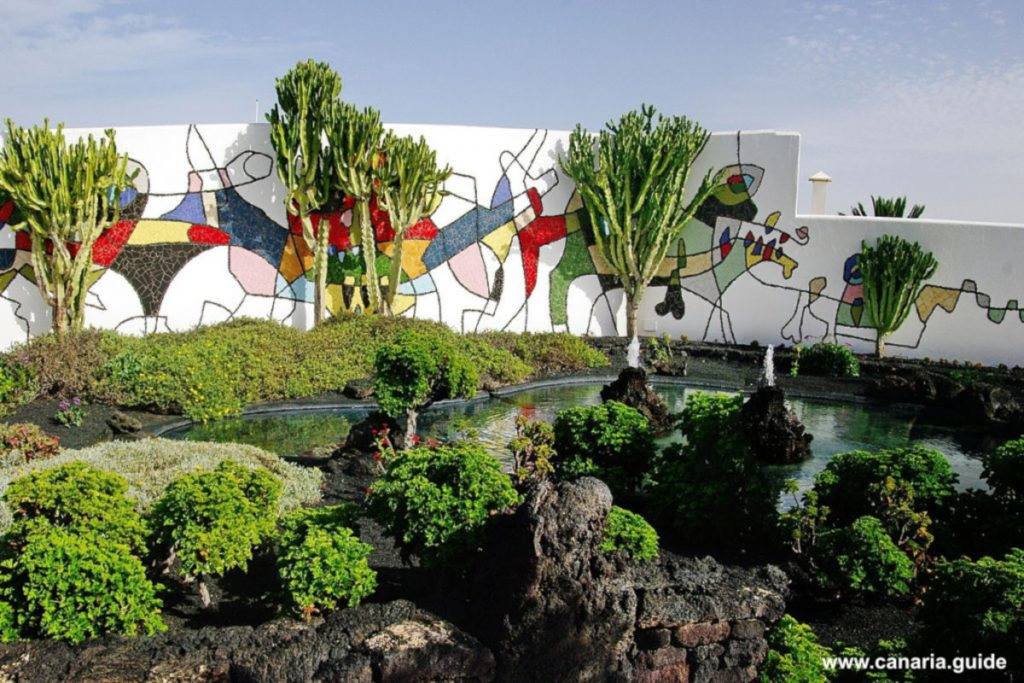 In collaboration with the architect Fernando Higueras, he began to create buildings that were in harmony with the island landscape covered in lava fields and combined traditional rural architecture with elements of modern art. Examples are Manrique's residential house, now a museum and gallery, the concert hall located in the Jameos del Agua natural cave, the Jardín de Cactus garden or the Mirador del Río viewpoint. He also placed a number of kinetic sculptures moving in the wind in the landscape.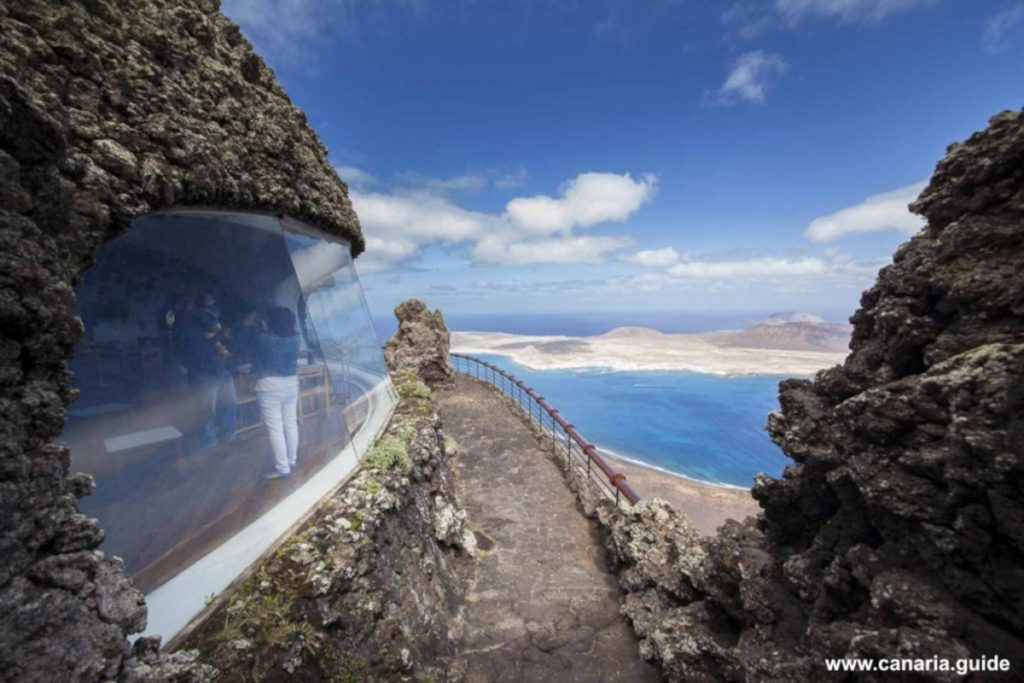 He died in a traffic accident on September 25, 1992, near the headquarters of the foundation that bears his name. He founded the foundation in 1982, but it began to fully develop its activities only in March 1992. One of the basic missions of the foundation is to prevent uncontrolled construction in Lanzarote.
Awards from around the world
César Manrique's work is known not only in the Canary Islands. This is also evidenced by the number of awards he received during his life in Spain, but also in many other countries. The World Prize for Ecology and Tourism (1978), the Gold Medal for Fine Arts (1980) or the Europa Nostra Award (1985) should be mentioned in particular. In 1989, he won the Canarian Fine Arts Award. In 1981 he won the Mönchehauspreis für, in 1982 the Laureat Van D'Aheod (Netherlands) and in 1989 he won the Fritz Schumacher Prize from the F.S.V Foundation in Hamburg (Germany).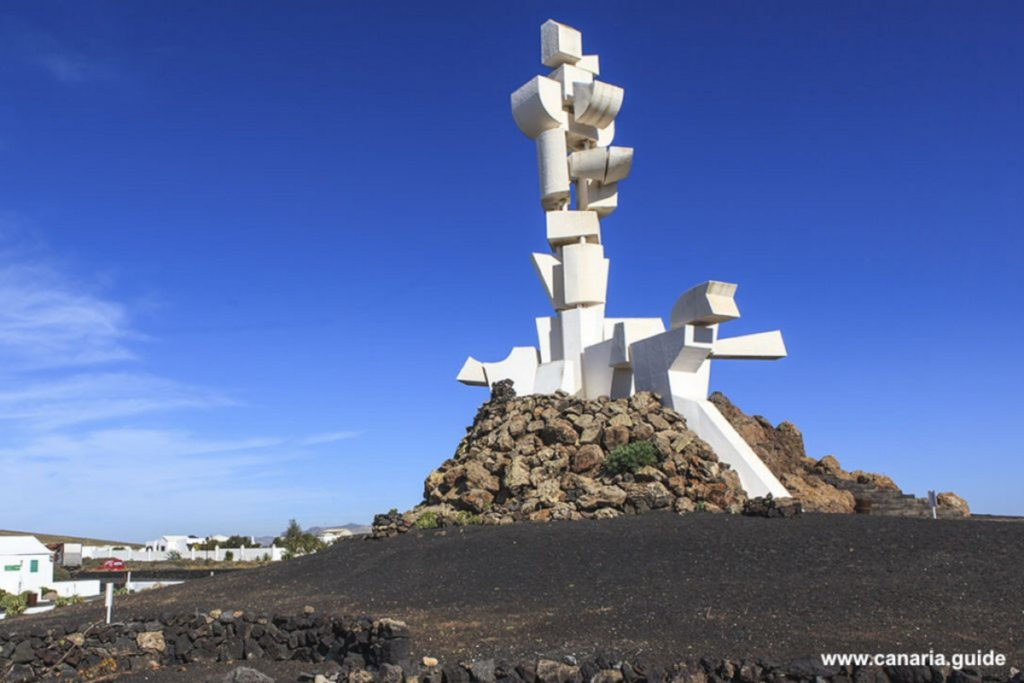 César Manrique and his work
On the island of Lanzarote, you can meet the works of this artist at every turn. Worth noting, for example, is Casa / Museo César Manrique (Manrique's house and art studio in Haria), Mirador del Rio (overlook of the island of la Graciosa built in 1973), Jameos del Agua (concert hall for 600 people in a cave), Jardín de Cactus (cactus garden with more than 1100 different types of cacti near Guatiz), Taro de Tahíche (Manrique's house near Teguise, current headquarters of Fundación César Manrique), International Museum of Contemporary Art at Castillo de San José in Arrecife, garden and pools at a 5-star hotel Las Salinas (Costa Teguise), El Diablo restaurant (a restaurant using volcanic heat for cooking, Timanfaya).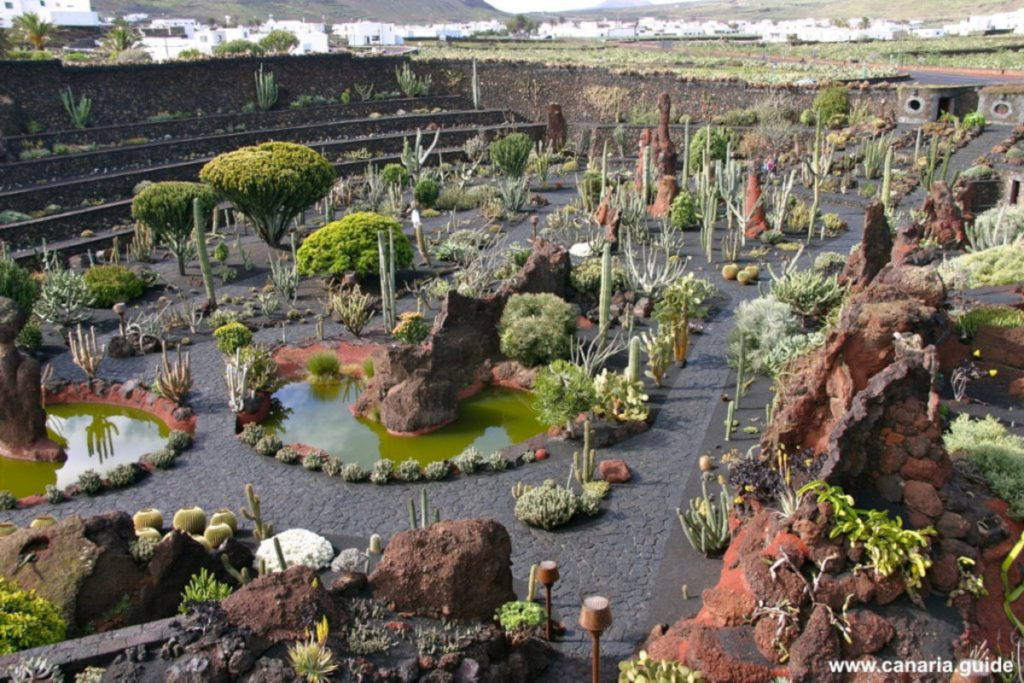 Outside the island, we should mention, for example, Lago Martiánez (1977, a large "semi-natural" open seawater pool in Puerto de la Cruz, Tenerife), Playa Jardin (complex of a volcanic beach and subtropical gardens in Puerto de la Cruz, Tenerife), La Peña (1989 , El Hierro restaurant and viewpoint), Mirador del Palmarejo (1989, La Gomera viewpoint), Canary Pavilion (1992, Expo 92 Sevilla), Parque Marítimo César Manrique (Santa Cruz de Tenerife, Tenerife), Centro Comercial La Vaguada ( 1983, Madrid), Parque Marítimo del Mediterráneo (1995, Ceuta).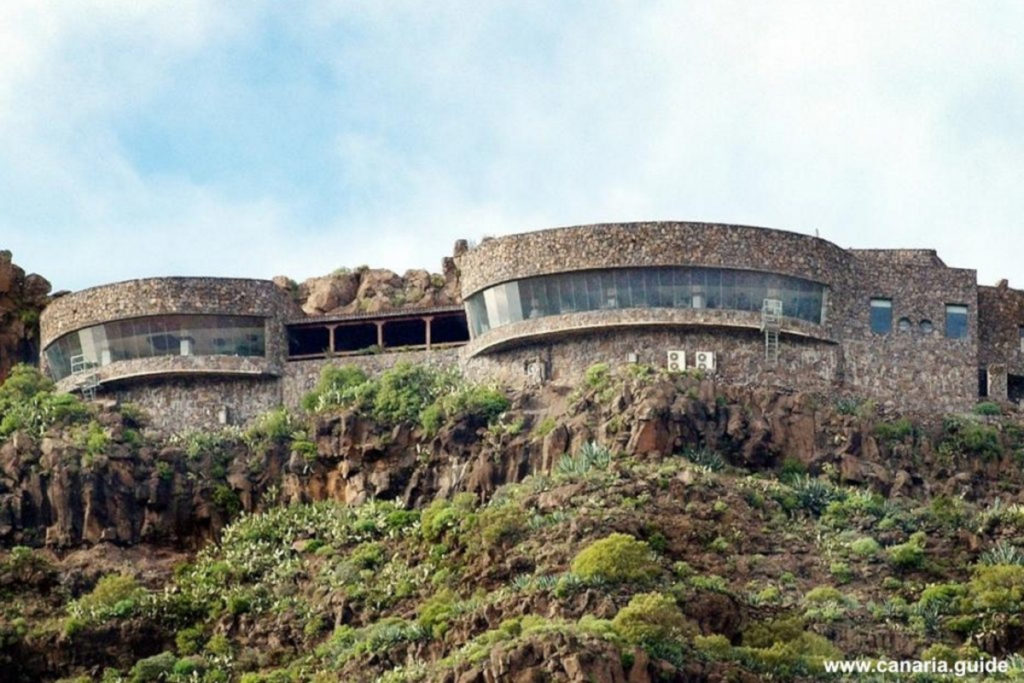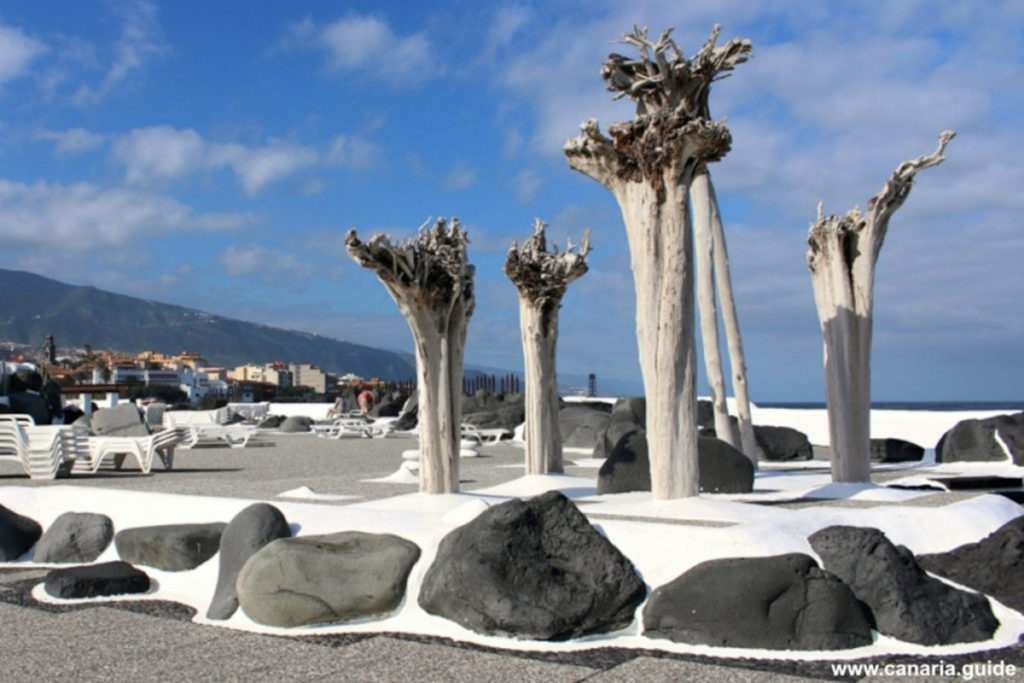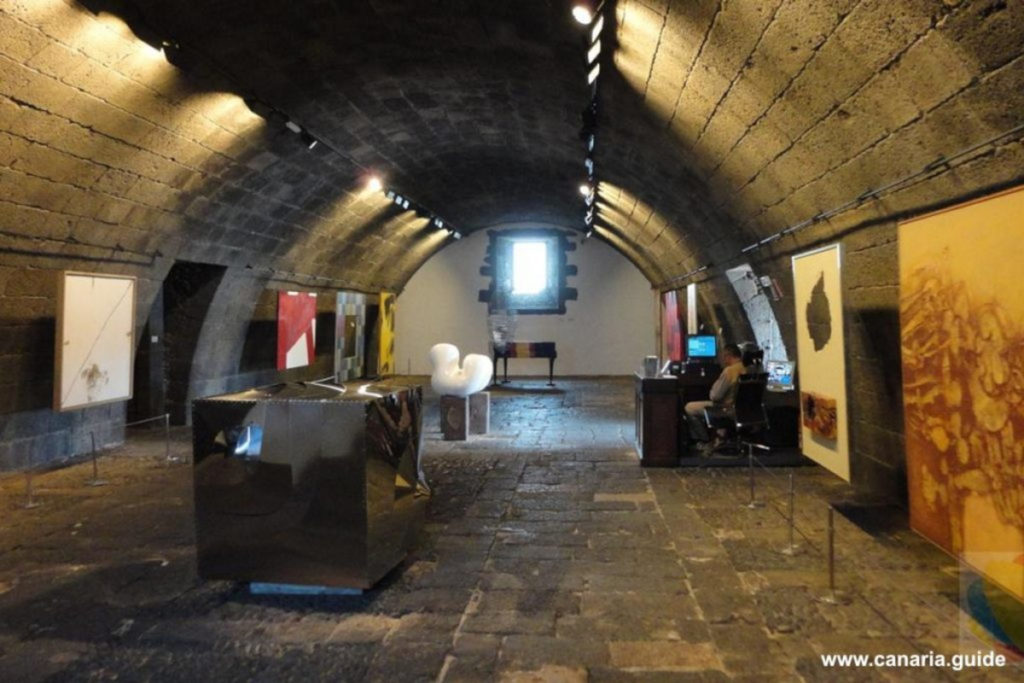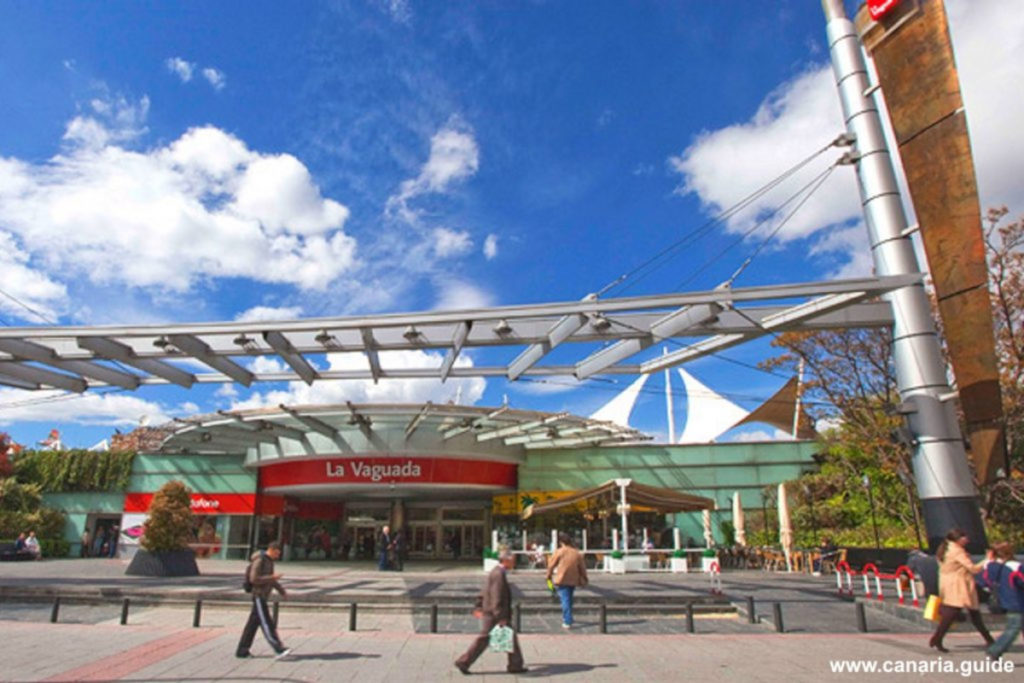 Photos: Wikipedia